Welcome to Parker, Colorado! This beautiful area is known for its small-town community feel, signature downtown area, and sweeping mountain vistas. Once you've settled into your new home, here are some things to do in Parker.
Check out the town

Downtown Parker provides a mix of historic buildings along with modern restaurants and boutique shopping. This iconic town has also been granted the nickname Tree City USA for its long-standing commitment to urban forestry and conservation. Here are some ways to get to know Downtown Parker.
Historic buildings
The Rhode Island Hotel was built in 1908 and is a must-visit. It's located right in the middle of the town and provides easy access to your next adventures. Now the site of
Fika Coffee House
, this cozy café offers the perfect spot to grab a cup of coffee to go or settle in to prepare for your day. The 20-Mile House is another historic building you'll want to see. It was built in the late 1800s as a stop along the train route for travelers to grab a meal, stay the night, or pick up necessary items. The Parker Area Historical Society and the Town of Parker have since refurbished it to be part of the original cabin.
Downtown Parker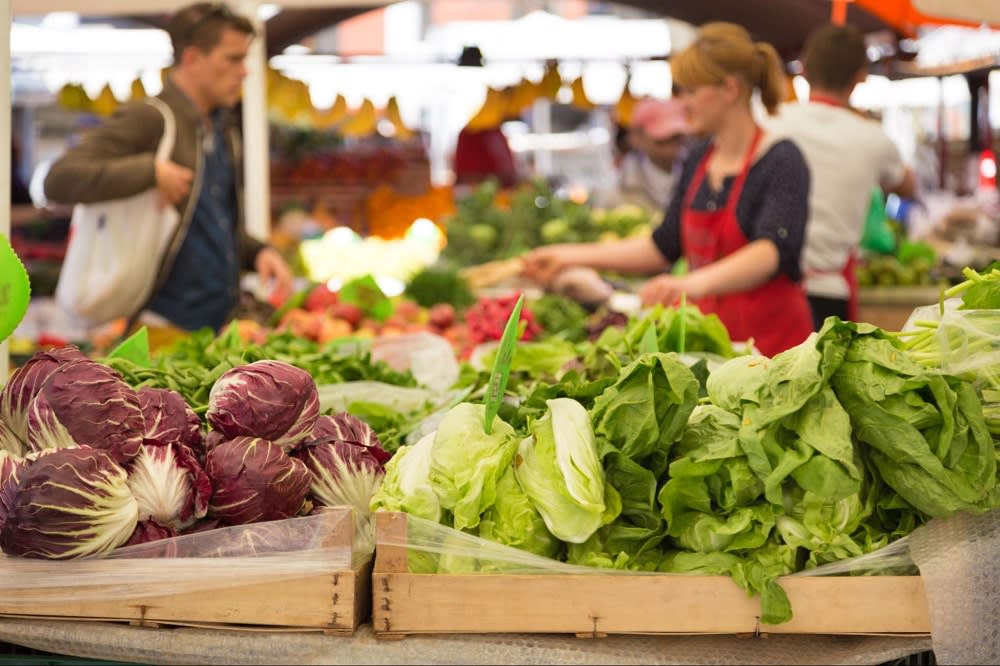 Photo courtesy of Shutterstock
Head downtown for an eclectic mix of Old West-style storefronts with classic Victorian buildings. This area offers a seasonal farmers' market with a variety of vendors and eateries to choose from. Stroll the boutique shops to pick up a new trendy piece of clothing or jewelry or find new vintage decor for your home. Enjoy a leisurely brunch with a Greek flair at
Stonegate Cafe
. Once you're ready to relax after a day in town, head to
West Main Taproom + Grill
for a craft brew or signature cocktail.
Purgatory Cellars Winery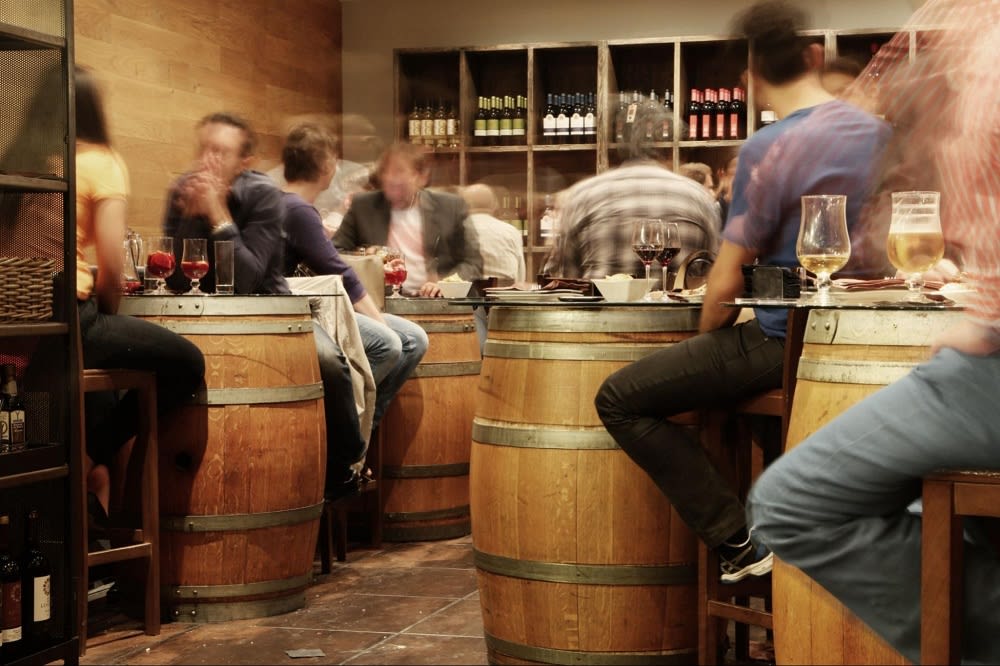 Photo courtesy of Pexels
If you consider yourself a wine aficionado, be sure to check out the
Purgatory Cellars Winery
in Parker. This award-winning winery was established in 2014 and incorporates the European sensibilities of its passionate winemakers from Croatia. The tasting room proudly offers samples of its various wines, noting that its grapes are primarily sourced from Colorado grape growers. Head here for a warm, family-friendly atmosphere and a chance to find your new favorite bottle.
Get outside

Once you have a feel for Downtown Parker, consider how you would like to take in the beauty of the outdoors. Parker has a signature reservoir, a downtown park area, and multiple hiking trails to take advantage of. Check out these outdoor suggestions to determine which is the best fit for you.
Rueter-Hess Reservoir
Rueter-Hess Reservoir
provides outdoor enthusiasts with a variety of options. This scenic site offers opportunities for paddleboarding, canoeing, and kayaking. You can also take advantage of the fishing or trail sites available here. Keep an eye out for the wildlife that calls this area home, including elk, antelope, and coyote.
Take to the trails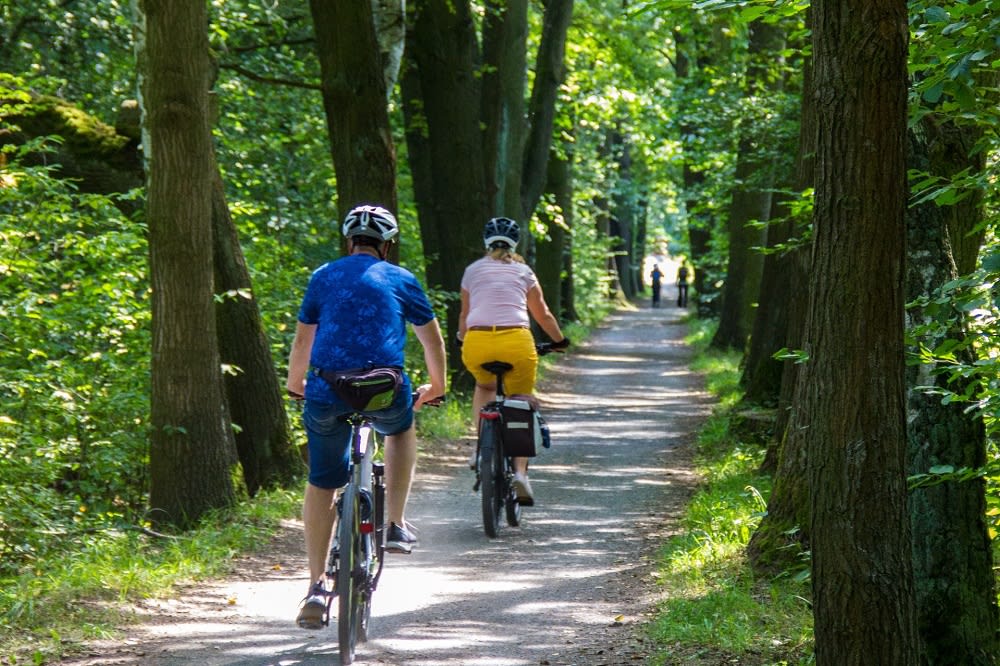 Photo courtesy of Unsplash
Walkers, runners, hikers, and cyclists will be delighted by all that the
Parker trail system
has to offer. Multiple trails are available, ranging from easy to moderate, to fit almost every need. Cherry Creek offers two trail options, depending on whether you would like an easier trail or a more challenging one. If you would like more of a workout, check out the Rosie Rueter Incline Challenge Loop, a popular one-mile route for all-goers. The Sulfur Gulch Trail offers a four-mile trek that's easily accessible from Downtown Parker.
Discovery Park
If you would prefer to stay in town, then be sure to check out
Discovery Park
. This beautifully well-maintained park occupies 1.4 acres of green space, trails, and an outdoor plaza near the downtown area. Head here for an afternoon picnic, giving yourself time to see the whimsical "Ball & Jacks" sculpture, an homage to the iconic children's game. Enjoy a concert at the outdoor stage as the sun sets or head next door to the library for your next read. Discovery Park also offers seasonal activities, including an interactive fountain in the warmer months and a signature ice trail during the winter.
Pursue your passion

If you're passionate about arts, culture, or collectibles, then you'll be thrilled by the various things to do in Parker. Consider an outing to the PACE Center, an automobile museum, or a working artist studio as you get to know the Parker area.
Arts and culture
Parker Arts, Culture & Events (PACE) Center
offers many opportunities for art and culture enthusiasts. Plan an evening to take in a ballet or a symphony orchestra performance. If you're ready for a night of laughs, you can also catch a stand-up comedy performance. You'll be delighted to see how this event center has captured the historical significance of Parker. The architects incorporated rustic steel panels to showcase the center's original location as a train trestle.
Vehicle Vault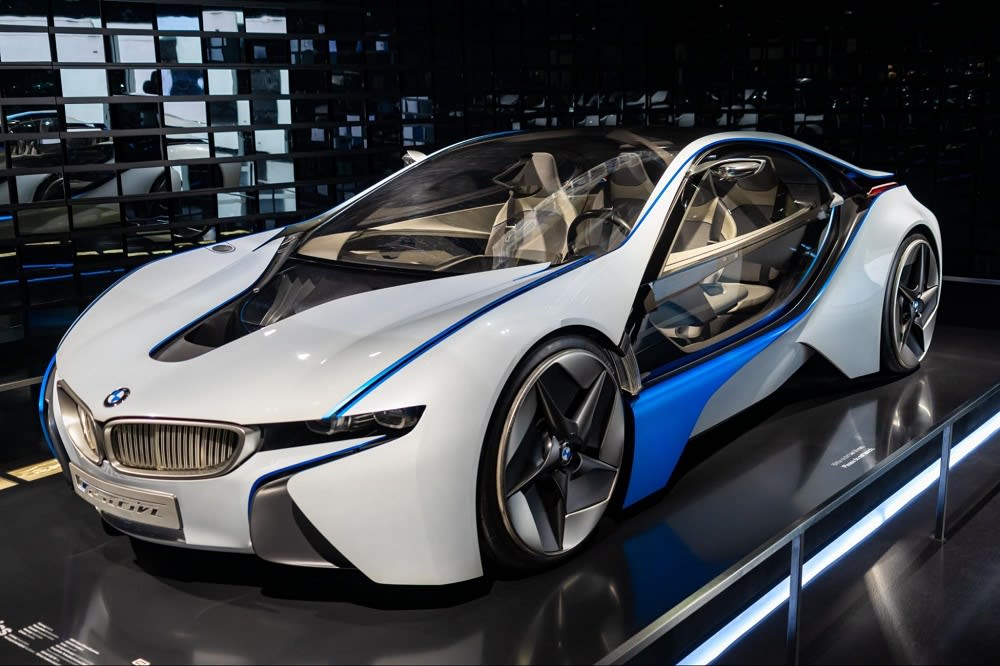 Photo courtesy of Pexels
Car buffs will want to schedule a day at
Vehicle Vault
during their first week in Parker. This automobile museum offers a gallery of classic vehicles dating from the 1900s all the way to the modern era. There are also special exhibits that feature signature cars on a revolving basis. Do you have a luxury car worthy of a museum? Contact Vehicle Vault to see about your classic car being featured or even housed in one of their specialized garages. Their signature event center offers attendees both inside and outside spaces, perfect for savoring the beauty of the Colorado landscape.
Jay Moore Working Studio and Showroom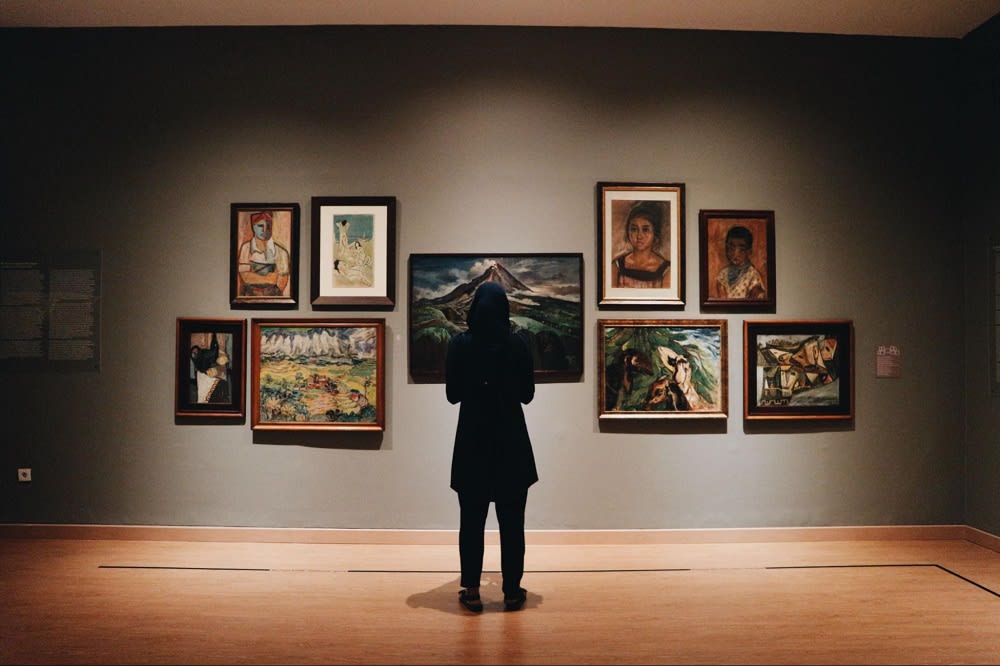 Photo courtesy of Unsplash
Have you ever wanted to see an artist in action? Then schedule a tour of the
Jay Moore Working Studio and Showroom
near Downtown Parker. This artist showcases his skills through his functioning art studio and gallery. Moore is a graduate of the Colorado Art Institute and has been pursuing his passion for painting the beauty of the outdoors for the last twenty-five years. He has received numerous awards, including two from the Quest for the West shows, for his artwork conveying Western and contemporary landscapes.
Once you have settled into your new home in Parker, you'll be ready to check out everything that this beautiful area has to offer. If you're still considering a home purchase in Parker or want to know more about Parker real estate offerings, contact Tasha Carrington.

*Header photo courtesy of Unsplash